After picking up another gun, or expensive paper weight, I realized that I have quite a few toys. Why not show off? :)

WITH THE EXCEPTION OF THE INCEPTION RIPPER, XSV EGO, AND V1, THESE ARE NOT FOR SALE.

First up is a 2005 XSV Ego with Tadao board. Needs an ASA, but other than that looks sexy and shoots sexy. Black on Black.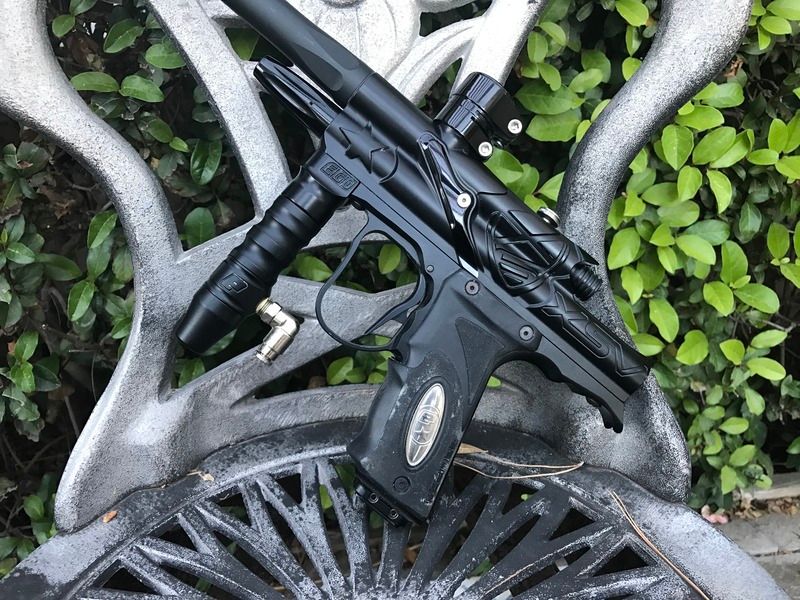 Next up is an Inception Ripper. I bought the body kit the night that I found out that Simon dropped a ripper on us. CCM pump kit, Gear Drive ASA, Shocktech Rat Valve and Superfly bolt, Karni snatch, Slider frame, Sidewinder reg.




Next up is a Bob Long Ripper 3 with Hardshell bolt and virtue board. Gear drive ASA, AKA LPR, and CCM eye screws.




Gloss black V1 Victory that I picked up. Couldn't say no to that price. Supercharged, needs a little work, but she's nice looking.




Ripper Victory. Not much to say, she's niiiiiiice. VCOM/SuperCharge engines.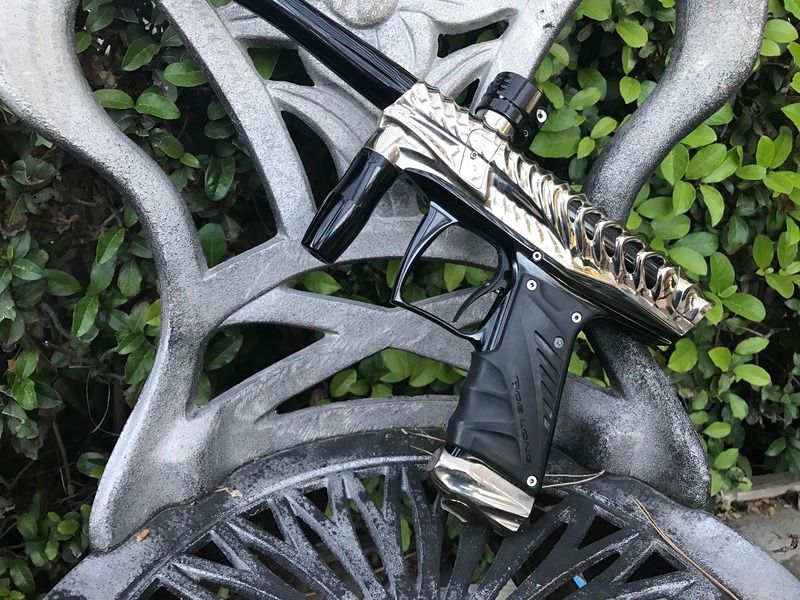 Karnivor that I built from the ground up. Got it as a pumped E-blade, been tweaking parts through the years. Here's her current from. CCM frame was cut so that I can use Karnivor snatch grip, needs to be sanded and anno'd to look better, but it doesn't bother me. I like it. Too many parts to list.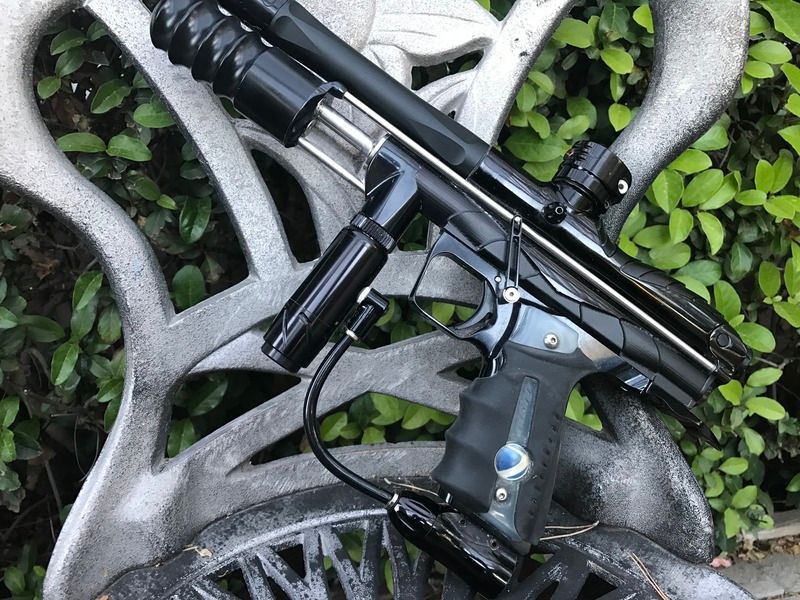 Next up is a tri-fade tequila sunrise Evo. Undrilled with matching teardrop barrel tip. Gorgeous.